Elizabeth's Story: Does this sound like you?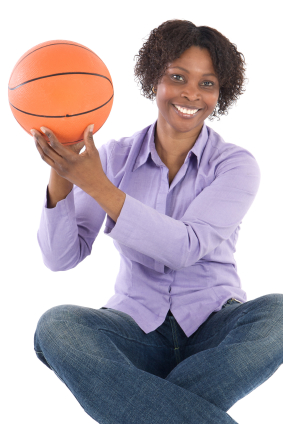 Elizabeth frequently ignores her academic responsibilities particularly in two of the courses she is taking: American History and Appreciation of Fine Arts. All of her other classes are small recitation courses. But, history and fine arts are large lecture classes that are factual courses emphasizing facts and their importance. The history professor gives straight lectures and the facts come quickly. He uses an overhead during the lecture to write an outline of the information he is presenting. Elizabeth usually takes about five pages of notes filled with fact after fact in each class. Exams are multiple-chic tests. All of the information on the exams is in the text or covered in the lectures.
Elizabeth did not realize what was in store for her when she got to college. She didn't realize how self-disciplined she need to be with all the freedom that college gives its students. Although the coaches have lots of rules about practice and off-court responsibilities, she found lots of time to use in unproductive ways. Whenever her coaches asked her how everything was going, the stand response was "everything is fine." Needless to say everything was anything but fine. If she wasn't practicing with the team then you would most likely find her socializing with friends on the Quad, at the athletic complex, or at the student union. Not only was she surprised by the freedom at college, but also Elizabeth was blown away by the competition she encountered on the basketball court. In high school she was the best player in the state. When she came to the university everyone was the best player from their state and they were all as good, if not better, than she. "What a shocker that was! I still can't get over it."
Elizabeth learns all the plays in her playbook without any problems. She can remember those X's and O's better than most of her other teammates. In fact, when Elizabeth is trying to explain something to her friends, she frequently resorts to drawing it out as if it were a set play in basketball. She doesn't have as much trouble remembering the information
Think about these questions and share your answers!
What specific strategies might you suggest to Elizabeth for remembering?
In what ways can you draw comparisons between Elizabeth's athletic and academic situations?
What assumptions can you make about how Elizabeth learns?
What is it about learning in high school that students find easier than learning in college?
What makes new information easy for you to remember?